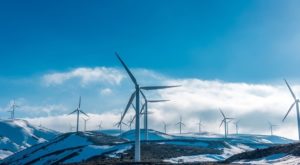 Going green means understanding the impact your business activities have on the environment, cutting waste, and constantly striving to cut your negative impact on the planet. It is not accomplished by a one-off activity nor is 'pledging' going green or promising to be greener now and in the future good enough to persuade the consumer you are an environmentally friendly company.
1 Paper – Use less and use recycled options
At one time, recycled paper was more expensive than 'ordinary' paper because it required more processing. Today, it is far more competitively priced and that means you can make the jump to recycled paper products, including envelopes.
Persuading customers to 'go paperless' with digital platforms is possibly the biggest commitment to the environment you can make.
2 Swap to LED lighting
LED bulbs do not produce heat thus they consume and waste a lot less energy than the old style incandescent light bulb, no longer available in many countries.
Use power-saving light bulbs too where you can and consider investing in lighting systems that switch off when there has been no movement detected for a time. As well as saving the planet, these systems save you money too.
3 Use eco-friendly cleaning products
The smaller things can often be forgotten but they do make a difference. Ditch the 'traditional' cleaners for environmentally friendly ones and be confident your business is not poisoning water courses, streams, rivers nor polluting the sea.
4 Consider alternative energy
From solar panels to wind turbines, there are all kinds of alternative energy sources that your business can invest in. They can be used to decrease the amount of energy from non-renewable resources your business uses and in some cases, can provide more than enough energy during the day.
If this is too big a financial step, seek out 'green' energy suppliers.
5 Encourage car shares and public transport
How your staff get into work is also impacting on the environment in some way, unless they walk, run or cycle. Consider subsidising a car share scheme where employees fill cars rather than cars filling the car park. Also consider adjusting people's shifts to accommodate the local buses, trams or trains.
6 Consider ISO14001:2015
The five ideas mentioned above are fantastic. Along with recycling everything you can and buying second-hand or upcycled office furniture, they can feel like a drop in the ocean.
But they do make a difference. What also needs to happen is that you tell people – your customers, stakeholders and trade partners – that you do all these things. You also want them to know that you take your responsibility to the environment seriously, and are constantly looking to improve your green credentials.
It sounds like you need ISO14001:2015 certification, the standard that shows to customers and your competitors just how serious you are about operating in a way that makes your business efficient and environmentally friendly.
How can we help you?
Click here to download our new eBook, which will give you an overview of the ISO standards and the FAQs that will help you understand ISO better.
If you're in need of assistance with any aspect of certification, here at Synergos we'd be delighted to help. Whether you have questions about the path to certification or are looking for advice and support to maintain an existing standard call 01484 817 444 or Email info@synergosconsultancy.co.uk and we'll be happy to talk it over with you.