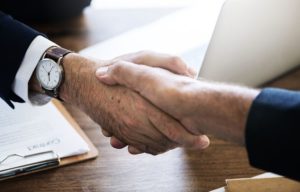 The new EU law relating to data protection, management and security comes into force at the end of May 2018. That means you don't have a lot of time to become GDPR compliant. Getting help will be essential for many businesses, large and small. And here's why…


1. It's a legal requirement
The General Data Protection Regulation (GDPR) comes into effect on 25th May 2018, replacing the 1998 Data Protection Act. The rules around the processing, storing and security of personal data, including reporting breaches, become stricter. Failure to comply could result in a large fine, some €20 million or 4% of your global revenue for serious breaches.
2. It is NOT Brexit dependent
Unfortunately, the Brexit negotiations have muddied the water but if you think that means 'not to bother' with GDPR, you must think again. On 25th May 2018, the UK will still be part of the EU and thus, we are still covered by the law.
In other words, GDPR is to be taken seriously and not something that is optional.
3. You can save money
Digital and paper storage of personal data and information costs your business money. If you had an opportunity to streamline these costs, would you take it?
Working with an external company such as Syngeros Consultancy on becoming GDPR compliant means that we take an objective view. And with the new ruling stipulating that you must identify why you are processing the data and why you are storing it, unnecessary storage may be identified, thus reducing the financial costs of storage etc.
4. You can streamline your storage and data processing activities
Saving money is one thing but lightening the load when it comes to resources is also a welcome advantage behind GDPR.
In particular, this affects companies who operate in more than one European country. Up until May 2018, each EU member country will have different privacy laws which can make it a headache for any business to ensure they are compliant. But GDPR levels the field, so to speak, and for your business, this surely means streamlined processes.
5. You will avoid bad PR
Data breaches are never good news. Even though the fines look hefty under GDPR, it is a sliding scale. But even if a data breach fine is smaller than the millions of Euros, it is the damage to your reputation that could cost you more.
For example, Talk Talk's recent data breach cost them a £400,000 fine but under GDPR, the fine would have been £35 million. The cost to their reputation was much more.
6. Peace of mind your business is GDPR compliant
Taking an objective approach, our expert team can take a detailed look at your current data protection processes, identify gaps and weaknesses, and ensure that by 25th May 2018, your business IS GDPR-compliant.
This surely brings you peace of mind but also that your reputation remains intact. It takes effort and commitment to reach this new ruling but for those with ISO 27001, the steps are not too big to take.
But you have only a matter of months left…
How can we help you?
If you're in need of assistance with any aspect of ISO or GDPR compliance, here at Synergos we'd be delighted to help. Whether you have questions about the path to compliance or are looking for advice and support to maintain compliance, call 01484 817 444 or Email info@synergosconsultancy.co.uk and we'll be happy to talk it over with you.