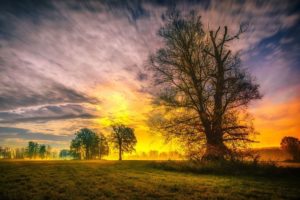 Health and safety is not a static consideration. The weather impacts on it thus, this is a seasonal reminder that when the sun shines, health and safety in the workplace, both indoors and out, is worthy of renewed attention.
Seasonal health and safety
The sun is shining, the temperature is creeping up and we all shed layers of clothing, becoming more relaxed and sun-drenched with every moment.
Whilst this may be all well and good at home, at work, this more relaxed attitude can spell disaster when it comes to staying safe and well. As an employer, what summer health and safety issues do you need to be prepared to face?
1 Security
From being a little too relaxed to the long summer holidays being a difficult time to keep children out of building sites and work locations, summer security may need to be tightened.
From heightened awareness and visual checks to increased patrols and more visual signage, give security some scrutiny this summer.
2 Heat
Discussing the weather is a British 'thing'. We rarely cope well with flurries of snow, and we don't cope well with heat either. In equatorial climes, workers are adept at working in the heat but in the UK, should a summer heatwave arrive for more than a day or two, we are all asking the question 'is it too hot to work?'.
But overheating for indoor and outdoor employees is a concern and thus, you need to be prepared to meet this issue. Closing your business and sending people home is rarely an option. But investing in air conditioning units, giving out information on how to avoid overheating and making sure your first aiders are up to date are.
3 Dehydration
Health and safety is the responsibility of keeping your employees safe and well. Hot weather and harsh sunshine can lead to not just overheating but, for outdoor workers especially, dehydration.
Most people will come prepared but as an employer, you too need to be prepared and that means making sure water from the tap is safe to drink and there is a plentiful supply. When this is not possible, water dispensers are essential or bottled water works just as well.
4 Sun protection
Just as you supply your outdoor staff with PPE from hard hats to steel toe cap shoes, when your employees are outdoor workers, you need to supply them with the right weather gear.
Just like fleeces in winter, sun protection in summer is essential too. Sun cream to sun hats, along with sunglasses should be kept to hand or better still, part and parcel of employee's summer kit.
5 Insect stings
They can and do happen and, although in the UK we don't have poisonous insects, their bites can cause reactions. Anaphylaxis shock is the shutting down of the body's vital organs and can strike anyone at any time.
As well as first aiders on site with a knowledge of what to do in such an emergency, insect repellent is also useful.
6 Allergies
From the scourge of hay fever to other summer allergies, as an employer, you need to consider that ventilation systems are working, as well as refreshing people's knowledge on the correct use of chemicals in an office environment.
What other seasonal health and safety issues can you think of?
How can we help you?
If you're in need of assistance with any aspect of ISO or GDPR compliance, here at Synergos we'd be delighted to help. Whether you have questions about the path to compliance or are looking for advice and support to maintain compliance, call 01484 81744 or Email info@synergosconsultancy.co.uk and we'll be happy to talk it over with you.