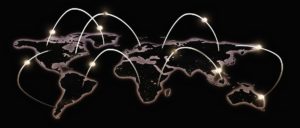 If  you want to expand the boundaries of your business, this is the year to take this leap. For those businesses who already conduct business across Europe and beyond, this could be the year that you expand your database of customers.
But how do you appeal to foreign buyers and customers?
1 Highlight Compatibility
You may not speak each other's language fluently, but there are many aspects of business that speaks volumes – no matter what language they are delivered in!
For many non-UK customers, compatibility is the key and so highlighting that you have the ability to connect with your clients and their needs is key to establishing a fruitful and profitable relationship.
There are many standards that do this, but industry-specific ones are always a winner, such as the ISO 17025 certification that directly responds to the need for quality management and data reporting within laboratory conditions. Is this reassurance your meet acceptable European and worldwide standards something your potential foreign buyers would want?
2 GDPR Compliant
Data protection has always, until GDPR comes into play at the end of May 2018, varied from one country to another. With different rules and increasingly complex issues around data security and breaches, the latest set of regulations, GDPR, levels the playing field across Europe.
For any business doing trade with an EU business or citizen, they will need to be GDPR compliant. For some businesses, this is not too big an ask – especially those with ISO 27001 – but for others, the work needed to meet compliance may be significant.
Either way, showing GDPR will be simply essential.
3 Environmental Credentials
With the Paris Agreement expected to be fleshed out in the Bonn Climate Change Conference in April, there could be a whole raft of compulsory and voluntary actions expected of businesses to reduce a country impact on the environment.
Being able to show all potential trade partners that you are taking strides to impact less on the environment and support the Paris Agreement and other environmental compliances will be important too. Why not take a look at ISO 14001?
4 Authorised Economic Operator (AEO) status
It is not mandatory but as statuses go, AEO is worth the effort for any company looking to export and import with European counterparts. It is incredibly beneficial to businesses, especially as it cuts down on the paperwork and time swallowed waiting for goods to clear customs.
Any business seeking European trade links would do well to explore AEO status as an option for 2018.
5 Health and Safety Standards
Another area where standards and expectations can vary from one country to another is health and safety. However, as a quality organisation with safety at the forefront of everything you do, you will want to ensure that your company does the very best it can by its own workers and contributing to increasing safety standards across industry.
OHSAS 18001 certification is the internationally recognised standard for health and safety. Again, this is all about sending the right message to potential trade partners that you are a sector-leading organisation to do business with.
How can we help you?
If you're in need of assistance with any aspect of ISO or GDPR compliance, here at Synergos we'd be delighted to help. Whether you have questions about the path to compliance or are looking for advice and support to maintain compliance, call 01484 817 444 or Email info@synergosconsultancy.co.uk and we'll be happy to talk it over with you.