If your small business is ready to expand then congratulations, you are starting to realise some success! However, this is the stage where the game really changes and it is critical to go about the process of expanding in the right way to ensure continued success of your business.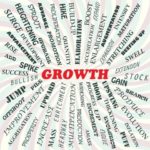 Many things about the day-to-day operations and running of your business will have to change or be adjusted to accommodate a larger volume of business and more people on the payroll.
Below is a list of considerations that should be taken when attempting to expand your small business to be certain that after the growth takes place things will still be fully sustainable, all needs and concerns have been addressed and the business can continue to grow and thrive.
1. Looking For More Office Space
When expanding your business practices, and especially when you will be hiring additional employees it is highly likely that there will be the need to move into a larger space, or obtain a separate office space to handle the back end of the business. When looking for office space there are many factors that should be considered to ensure you are making the right choice for your business, such as the total cost of the space, if it is budget-friendly, as well as whether it will suit your needs for some time to come, as moving is costly. Consider all options carefully, such as location, price and what's included in the terms of the lease, and take your time deciding on the right property for you.
2. Hiring More Staff
Obviously when a business is experiencing a time of growth it will be necessary to hire more staff to help with the workload. Assessing your business's individual needs will help determine the positions that should be filled in house and what services are better left to outsourcing, such as using an IT service or marketing firm to handle those services as required instead of adding somebody to payroll. It is important to hire enough staff to keep operations running efficiently, but not overstaffing and using up financial resources on unnecessary workers. Freelance or temporary workers can be effective at this time to help plug any gaps before you have to hire someone full-time.
3.Outsourcing Your Accounts
With more employees to look after and many more accounts and invoices to manage it may be time to start outsourcing these responsibilities. More employees make payroll a much more daunting task, as factors such as deductions, holiday pay, benefits and taxes need to be accounted for, and with more invoices raised, the likelihood is there will be more to do on the credit control front. Outsourcing your accounts to a professional team will ensure these things are done accurately and efficiently, and that business owners are left with more time to focus on the business's goals and future success.
4.Updating Your Marketing Efforts
Maximise the momentum of your business's growth by giving marketing tactics a revisit. Once the business is safely out of the starting gates it is time to start marketing in a way that portrays your business to be bigger and more dominant in the marketplace as you grow. Update marketing materials and really focus on branding your company at this time, establishing your name to continue expanding your business in the future.
5. New Health and Safety Needs
As a business expands it will include more employees, new locations and many other changes that can present new health and safety needs and concerns that will need to be addressed. Employees must be equipped with the proper safety equipment to do their job, must be risk assessed, and WHMIS and First Aid training may also be required. It is vital to keep everyone safe and have an emergency response plan if so needed. Be sure to familiarise with all health and safety requirements in order to remain compliant. If you don't have time to cover yourself in terms of your Health and Safety requirements, then it's prudent to contact Synergos Consultancy as we can ensure your Health and Safety responsibilities are covered, usually at a lower cost than getting a member of staff in full time!
If you're interested in how Synergos Consultancy can help your business grow, then why not call us on 01484 817 444 or email info@synergosconsultancy.co.uk for a free, no-obligation chat.