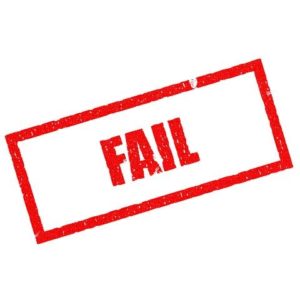 Running the busy day-to-day operations of your business may mean that when something is done, you tick a box triumphantly. But with health and safety, this could be your first mistake, as small as it is.
Here's why this box ticking is a mistake, and other small reasons that may point to your business not being as health and safety compliant as you think…
1 Tick a box and move on!
There are so many things that need doing, so many balls to juggle and plates to spin on a daily basis that it feels never-ending. And it is, thus, it is pleasant to have ticked a box when it comes to health and safety.
But health and safety doesn't stand still. It changes, sometimes daily, sometimes several times a day. What was a risk last week is no longer one and what is a hazard today wasn't last week.
You get the picture. Is your health and safety compliance as fluid as the everyday situation.
2 Thinking you have it all covered
Health and safety is a vast area of knowledge. Are you completely sure you know what is a risk and what is a hazard?
H&S is often given to someone as part of their role and whilst this can be successful, it is still your responsibility as the business owner to ensure that every aspect of your business is safe. Every day.
3 Not checking for updates
Like many businesses, you probably take part in a compliance and quality assurance scheme. For construction contractors and similar business, CHAS accreditation speaks volumes about a business's health and safety compliance.
You rely on this accreditation, as do your staff, your customers, stakeholders and contractors. Whilst your accreditation may be current, there are changes that happen from time to time but just because they are not written in the black and white of the fine print, doesn't mean you shouldn't or couldn't act.
Do you regularly check for updates?
4 Falling behind with the paperwork
Again, it may only be a few pages. Or 'someone' hasn't updated the online program or 'someone' hasn't made a note or told 'someone' else that 'something' needs looking at/changing/removing.
It may be small, but missing or incomplete paperwork is an issue that could trip up a business big time. Perhaps paperwork has slipped in the past, but you have completed it before anything happened – this is sheer luck, not good management of H&S compliance.
Are you sure everything is up to date?
5 You can do it all!
You have an excellent track record. You are known to be a great employer who operates a safe environment where people's health and safety is paramount. You follow the latest thinking and practices in health and safety.
But you can't do it all on your own. Which is why companies outsource health and safety. By doing so, they are confident that they are compliant, every minute of every day, no matter what.
How can we help you?
If you're in need of assistance with any aspect of ISO or GDPR compliance, here at Synergos we'd be delighted to help. Whether you have questions about the path to compliance or are looking for advice and support to maintain compliance, call 01484 817 444 or Email info@synergosconsultancy.co.uk and we'll be happy to talk it over with you.