According to the European Commission's own figures, in 2015 the value of global trade came to almost €24 trillion and with more countries both in the EU and otherwise signing up to the AEO scheme it seems more than logical for your organisation to join.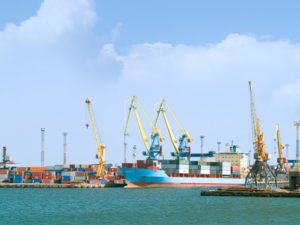 AEO is the benchmark standard which shows your business partners and associates that your customs controls are as efficient as they can be and are fully compliant and that your role in the international supply chain is secure. The benefits of AEO accreditation are many and include simplified and speedier customs procedures as well lower costs and improved customer service – and customer loyalty. But how do you know if you're AEO ready?
Take the test: Are you ready for AEO?
You have already noticed that AEO accredited organisations have significant advantages when it comes to movement within the supply chain. For instance, you may notice that, if you trade with countries like the United States for example, that your consignments are taking longer to get through customs.
You are ready to expand your field of operations into new markets, attract new trading partners and increase your profit levels.
You know that your customer service is already good but you are ready and eager to be even better in order to prove to your trading partners, contractors and employees that your organisation is the best in the field and is aware of and fully compliant with all legal requirements. You know that with the right help and associates that your business will be one of those which stands head and shoulders above others.
You know that all your company procedures and processes are as perfect as they can be; that your staff are well motivated and all 'singing from the same hymn sheet' so to speak. And, importantly you have brought all your documentation systems up to date. You have probably already carried out your own internal audit of systems and documentation and you have all the documents to support your application for AEO certification available and ready for inspection. All of this means that you are ready and prepared for the dreaded HMRC audit.
You are aware that the Union Customs Code, which was introduced from the 1st May 2016, has presented a number of changes to the movement of goods across international borders. This has brought the implementation of a new set of customs criteria which has ramifications for those organisations who are not AEO certified.
Let us guide you
We understand that you may be eager to become AEO certified as quickly as possible. However it can be a time-consuming process and difficult to navigate for a busy company. This is why using a specialist consultancy like Synergos Consultancy can be beneficial in terms of helping you to understand the processes and requirements. If you are ready for AEO then you are probably closer to that all-important accreditation than you think. Call us on 01484 817 444 or email us at info@synergosconsultancy.co.uk to find out how we can help.
Published 17/08/2016