When starting a business, many of us have illusions of grandeur, thinking this is the ticket to financial freedom and achieving great success. However, this is not always the case, and often, business owners find, despite the best laid plans, their businesses is struggling, and failing to succeed the way they anticipated. If you're trying to turn around a floundering business take a look at these five common reasons why business isn't booming, and just what can be done to turn it around.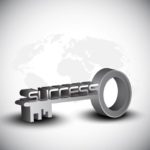 Out of Control Expenses
Finances are a major concern for any business and often, not carefully controlling or managing overhead expenses can seriously affect a business's profit margins. It is important to stop the bleeding and consider every aspect of the business's operating costs, minimising expenses whenever possible. Certain costs are fixed and there is no control over that, such as rent for an office or retail space, insurance and payroll, but many of a business's variable expenses can be reined in.  Stock and inventory should be carefully monitored, eliminating unnecessary ordering, energy conservation can lower the utilities, and big-ticket expenditures like advertising should be carefully budgeted for and kept in scale to the size of the business.
Underperforming Employees
A business is only as effective as its workforce, and if your employees aren't performing up to standard then results will be minimal and success will be stifled, not to mention paying employees that aren't effective in their roles is an unnecessary drain on a business's finances. One solution to this is proper training at the beginning of employment. This is key, with expectations clearly established at this point. Team morale is a big part of success and positions need to be filled by those who are motivated, able to work towards goals and take their job and success of the company seriously. Taking the time to get to know your employees on a personal level will make it easier to determine which of your employees are right for promotion, and which need to be released or retrained, in order to take your business to the next level of success.
Misdirected Advertising Techniques
Traditionally, newspapers, television ads, radio spots and billboards were the most popular and effective advertising methods used by businesses. Not only are some of these approaches quite costly, but they have also been proven to be not as effective as they once were.
Focus your advertising budget and time on more modernised approaches that can help you reach a large, targeted audience for a fraction of the cost. The majority of the population is focussing their attention on the Internet these days, so that is where businesses should be focussed as well. Social media accounts, a good website and well written blogs pertaining to the business's specialty are all inexpensive ways to build an internet presence that draws new customers and clients.
Unclear Business Plans
The business plan is the most important aspect of a business at any stage of its life cycle. Included in the business plan should be the mission statement, clearly identifying the purpose, goals and aspirations for the business and its future. Sometimes once the business gets off the ground this gets overlooked and the path of the business becomes unclear. Getting back to basics can really set a company back on track if it has come off the rails. Taking the time to remember your passion for what you're doing and refocusing on your original goals can help to set the journey to success back in motion.
Out-dated Systems and Procedures
Technology is always changing, and if your business systems are older or out-dated than your business isn't running as efficiently as it could be. It is important to incorporate newer systems that customers and clients have grown to expect from other places they frequent, and more modern systems can benefit a business in many ways, including monitoring and tracking inventory, retaining client details, invoicing and other aspects. Just like technology improves how a business runs so do the procedures a company uses to carry out business. If business isn't running as smoothly as desired it may be necessary to rethink certain company procedures to make the business run more transparently and efficiently.
If you're wondering how updated processes within your business can lead to a change in your business efficiency, then Synergos Consultancy can help. Bringing a solution tailored to your business goals, we can identify, plan and help change your business for the better. Why not call 01484 817444 or email info@synergosconsultancy.co.uk to find out more.