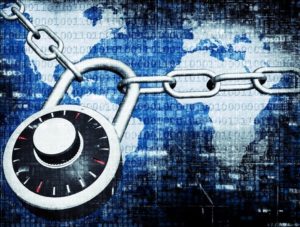 Information technology is a key part of any business.  Operating, storing and archiving data and information securely is a legal requirement, and thus essential for any business.
Data is valuable, which is why investing in ISO 27001: Information Security Management System is a worthwhile investment. But like any ISO accreditation, it is a significant undertaking, one that needs planning.
Here are four tips for making ISO 27001 accreditation a reality within your business:
1 Get People On-Board
Everyone has their own roles and responsibilities but IT overarches all departments. However, the value attached to it and the process of ISO 27001 accreditation may vary. You need to form a 'working group' composed of people from across the company and at all levels, from middle to senior management and shop floor staff too. This allows for better dissemination of information, as well an input from across the business.
2 Develop IT Security Policies
Information is valuable and protecting it from threats within your company, as well as external threats, should form a part of your IT policies and practices. With ISO 27001, there will be swathes of information and channels that people may need to access that under normal working circumstances, they would not normally do.
Maintaining the integrity of this information, some of which could be commercially sensitive, must be priority thus, your working group will need clear boundaries on who and how they can access information. Likewise, you will need to write a security policy that is applied and adhered to company-wide. As part of the ISO 27001 accreditation process, you will either need to create a policy or modify the one you have.
3 Decide on the Scope of ISO 27001
It may not be that you wish for this accreditation to be company-wide – there may simply not be a need and yet businesses always assume that the best course of action is to do the 'whole thing in one go'. If you have the time and resources, this may be possible but is still a large undertaking for a company. Other businesses prefer to complete the accreditation in smaller chunks and this means deciding on the scope and coverage of the accreditation. In other words, creating a strategy and schedule for gaining the accreditation in headquarters, followed by the remote or satellite units at later dates.
4 Buy-in Professional Consultancy
You may not realise how much is involved in gaining such an important and valuable ISO accreditation. It can be time-consuming and resource heavy but with a professional ISO consultancy such as Synergos on side, we will complete a large chunk of the work for you and, as we are experts in ISO 27001 and other standards, we can cut through jargon, using our expertise and experience to provide a smoother journey through the accreditation process.
This is the ideal solution for any business, but for smaller businesses who lack the resources, a professional consultancy brings many benefits – as will having ISO 27001 under your belt!
How can we help you?
Click here to download our new eBook, which will inform you of FAQs about the ISO standards and will hopefully allow you to have a better understanding.
If you're in need of assistance with any aspect of certification here at Synergos we'd be delighted to help. Whether you have questions about the path to certification or are looking for advise and support to maintain an existing standard call 01484 817 444 or Email info@synergosconsultancy.co.uk and we'll be happy to talk it over with you.