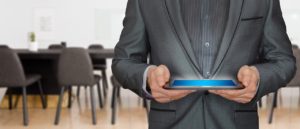 Whether you are a larger business owner with years of experience under your belt, a small business owner who has been trading for a couple of years, or even someone just starting out as a new business owner, there are always plenty of strategies that can help you to maximise your company's full potential in the marketplace.
So, make sure that you have all the basics covered and your business could go from strength to strength.
1.Communication
You might think that communication has no place in a list of strategies that could help you be successful, however you would be wrong. Good communication is a skill that is well worth mastering. It is so important to make sure that all employees within your company feel able to communicate effectively with each other. Good communication not only allows senior leadership within a company to communicate strategy with employees but also managers and their staff to communicate any issues they have encountered. It is vital to be able to communicate with everyone regardless of the role that they play in the company. This is the difference between a good boss and a great boss.
2.Professional development
No matter what field you work in there is always scope to learn new things, and it is important to commit to keeping up with changes in your field so that you can offer your customers, both new and old, the best service or products. It doesn't need to take long, between half an hour to an hour every day should be ample time to set aside for checking on new advances in your field. Keeping yourself and your company up to date with industry changes could help give you the edge when it comes to your competitors.
It is also worth keeping your eyes open to see if there are gaps in your market and keeping abreast with what your customers are saying.
3. Planning
Whether you have been in business a long time or you are just starting out its always important to have a plan. Just because your company is being successful does not mean that you can become complacent. Planning ahead is always an important part of any successful business strategy. You never know what will be around the corner, whether new products in your market, new competitors or market forces – all of these can affect your business and it is important to have a contingency plan in place to prepare you for any major changes.
4.Quality standards
Consider gaining accreditation for your business with a quality standard that is recognised worldwide such as ISO 9001:2015, the latest version of the ISO 9001 standard, as published by the International Organisation for Standardization.
Having that recognised accreditation could open doors for you; your customers and potential customers will know that you supply quality that is backed up by the standard that you have chosen, and when it comes to making sure your customers are satisfied quality is a must. It is also likely to retain customer loyalty which is vital for a successful business.
How can we help you?
Click here to download our new eBook, which will give you an overview of the ISO standards and the FAQs that will help you understand ISO better.
If you're in need of assistance with any aspect of certification, here at Synergos we'd be delighted to help. Whether you have questions about the path to certification or are looking for advice and support to maintain an existing standard call 01484 817 444 or Email info@synergosconsultancy.co.uk and we'll be happy to talk it over with you.