There have been many changes to ISO 9001: 2015 Quality Management Systems since the last round of modifications in 2008. This standard looks at a whole raft of factors, policies and process and if you are coveting this accreditation, you will want to know how ISO 9001: 2015 ready your business.
Here are four signs that accreditation could be closer than you think:
1 You have a 'risk-based thinking approach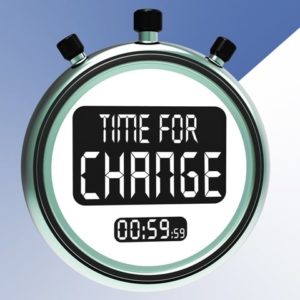 The world in which we live has changed beyond all recognition. There are opportunities and threats in places we never thought possible. A company that is ISO 9001: 2015 certified will not only be aware of these risks to their business, their logistics chain and their quality management systems but qualify what these risks are in some detail and then manage them.
There is no doubt that quality across your business is based on proper and appropriate management of risk factors. In other words, you understand how you can continue to deliver a quality product or service to your customers over the longer term. This also suggests that you are not standing still, and are aware that risks change and that as a company, you strive continuously for improvement, taking these risks into account.
2 There is strong and visible leadership
For any business to grow and thrive, it needs a strong direction led by quality leadership. A key component in ISO 9001: 2015 is strong leadership that highlights key changes in how companies are leading in the modern age:
There are no 'management representatives', but strong leaders across the board
Your quality policy goals are in line with strategic ones
Every facet of your quality policy is part of every business process
3 You have a strong quality policy
The 2008 version of this ISO required that as part of the process, a business must maintain a 'quality policy'. Although this is no longer required as such, the goal posts have shifted.  Documentation is still necessary but the sole solution is no longer 'just a quality manual'. If you are a forward-thinking company, you may have other means of documenting quality policies and implementations.
4 You are knowledgeable about your business, its context and direction
Can you identify the knowledge needed to ensure every activity is compliant with quality management standards? Do you maintain this level of knowledge and do you anticipate when your business's context will change? If so, you're already well on your way to looking at ISO 9001:2015 and its long term benefits to your business.
Why work with a consultant to achieve ISO 9001: 2015?
This is a detailed standard and one that has many facets to it. You will need to have a strong approach and commitment to quality management systems and with consultants on hand to help; you can identify areas that may need extra detailing or substance. Many people choose consultancy services for ISO 9001:2015 for the insight it brings, along with the obvious cost/time saving benefits to their business.
How can we help you?
Click here to download our new eBook, which will give you an overview on the ISO standards and the FAQs that will help you understand ISO better.
If you're in need of assistance with any aspect of certification here at Synergos we'd be delighted to help. Whether you have questions about the path to certification or are looking for advise and support to maintain an existing standard call 01484 817 444 or Email info@synergosconsultancy.co.uk and we'll be happy to talk it over with you.