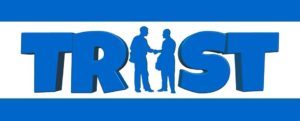 The Contractors Health & Safety Scheme (CHAS) is an essential accreditation for any business looking to make strides within the various fields of construction, whether that is being a stonemason or scaffolder, a building company or plastering contractor. Industrial cleaners also frequently hold CHAS certification alongside other certificates and accreditations too.
But why is it a such a well-thought of accreditation? What is it about CHAS that people trust?
Because it sends the right message
CHAS was created as a solution to a growing problem – unsafe workplaces and construction sites – and since then, it is a scheme that has flourished, enjoying its own success.
If a contractor has CHAS accreditation or certification, it sends the right message. It is not a fly-by night scheme but one that a contractor has renewed their commitment and practice to annually. It is a voluntary scheme and this too shows that the contractor takes health and safety on site seriously.
It's a recognised scheme
It is a successful scheme because it is a scheme devised and owned by the construction industry. No one wants to work somewhere, following a process that could hurt or kill them.
And thus, CHAS was born and because the construction industry has ownership of it, it is a coveted and prized accolade to add to the bow of the business.
It is a successful scheme too.  And thus, recognised and successful makes for a successful product and one that speaks volumes.
It shows commitment
Health and safety practices are forever changing. What was deemed unsafe many years ago is no longer an issue. But each time something new comes along, be it a new piece of machinery or a new way of doing things, the risks and hazards shift.
There are also elements such as weather that cause health and safety parameters to move. It is not a stagnant or static, but one that constantly shifts. As a contractor, you need to show you understand this and alter your health and safety outlook and practice accordingly. By being CHAS accredited, you show commitment, an important reason why people trust the certification.
And don't forget, it is an accreditation or certification that must be renewed annually.
It shows you are up to date
It is also a clear sign that as a business, you are up to date with health and safety. It is a practice that, as has been pointed out, changes. It is an area of constant development and change, something that is recognised as part of the scheme.
It also shows that you are up to date with health and safety within construction, a field that has a heavy responsibility when it comes to ensuring the safety of its own employees on site, as well as that of contractors and other people.
As a contractor, you want people to trust that you can deliver the service that you say you can, and safely too, which is why CHAS is an important badge of honour for your business.
How can we help you?
Click here to download our NEW FREE eBook, informing you of the benefits of CHAS to your business.
If you're in need of assistance with any aspect of this accreditation here at Synergos we'd be delighted to help, call 01484 817 444 or Email info@synergosconsultancy.co.uk and we'll be happy to talk it over with you.