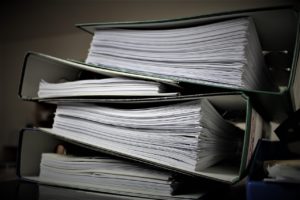 Whether you're aware of the numerous benefits that come with having CHAS certification, or your customers have begun to request it, getting on board with CHAS can cause some issues in the short term. Here, we look at some of the common problems with CHAS certification, and how you can get over them.
1 It's time consuming
Red tape, forms to fill and boxes to check – and not enough hours in the day to do it. If this is the way you're looking at CHAS, it's important to remember that despite the time taken to apply and ensure you're working to CHAS standards, it WILL save you time in the long run. Instead of having to prove different facets of your safety protocols to potential clients, you can just attach a copy of your CHAS certification to your proposal and take away all that form filling. Potential clients will know you're a safe bet, and you can carry on with what you do best – getting the job done. We understand only too well how hard it can be to find the time to complete forms when you're booked up for months with work, but in the long run, you'll take away much of the legwork when you have your accreditation.
2 It's complicated
Let's face it, reading the guidance notes for CHAS certification can be a pretty hard task. All that evidence you need to find, and submit in order to meet the specifications for accreditation can seem complicated, but the likelihood is, you're already working safely enough to successfully achieve accreditation, and all you have to do is work out how to evidence that to CHAS standards.
3 You subcontract a lot
Many contractors looking for CHAS accreditation worry about the fact that they subcontract out to third parties for some of the work that needs to be done, and think CHAS is not for them for this reason. However, if you regularly check and assess their work, and you speak to them regularly for progress reports, then again, you're almost there.
4 You still have to work whilst going through the process
We totally understand that busy contractors don't always have time to focus on gaining new certifications. But this is why we do what we do. With Synergos on your team, you'll avoid much of the form filling and other time consuming tasks involved in CHAS accreditation, along with having a partner who can talk to you and your staff in plain English about what CHAS require and how they can fulfil the requirements. This will allow you to conform to the requirements without having to take too much time out of your already packed working schedule.
How can we help you?
Click here to download our NEW FREE eBook, informing you of the benefits of CHAS to your business.
If you're in need of assistance with any aspect of this accreditation here at Synergos we'd be delighted to help, call 01484 817 444 or Email info@synergosconsultancy.co.uk and we'll be happy to talk it over with you.