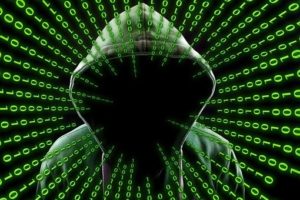 Cyber attacks are increasingly sophisticated, with cyber criminal activities funded, it is a dangerous combination that places every business, large and small at risk.
A cybercriminal has one main objective – to gain access to confidential information and ransoming its release for financial gain.
Reducing your exposure to potential cyber-attack takes knowledge and effort, as well as an understanding of what your business is facing.
1 Understanding the complex cyber landscape
Cybercriminals rarely walk through the front door to pinch online information. They use a range of sophisticated, almost undetectable methods of hacking into an IT system.
Mining information for a long time before a business realises spells disaster for a business. A survey from five years ago found that it took, on average, 200 days for a business to realise it had been hacked.
With GDPR placing more responsibility at the feet of businesses to protect consumer information, the time has come to understand the complex cyber landscape – or at least try to understand it better.
What this means – putting in place the right security control and processes to protect your business better in the online world, as well as becoming more resilient to cyber-attack is key.
2 Closing the backdoor
Just like in the 'real' world, entry points left open and unsupervised simply invite the hackers and attackers into your online business world.
Hackers look for vulnerabilities to exploit and they will find the weaknesses and the flaws a long time before you do unless you take action.
It could be a flaw in a feature or even user-error, but an unobstructed pathway into your online world is a green flag to the hacker.
What this means in practice – penetration tests and vulnerability assessments can help you and your team understand how vulnerable your online business world is.
3 Know what's happening on your network
When your computer system is working, you probably don't give it another thought. But what is really happening? Who is on your network? What can people see?
GDPR places responsibility on you to quickly identify a breach, to shut it down and to inform your customers in a timely manner. You can't do this if you don't know it's happening.
Here's the hard lesson – you should know an attack or breach is happening.
What this means – from anti-virus to malware detection, there are many solutions to the challenges your business faces, including employing or outsourcing information security to an expert.
How ISO 27001 is a big part of the solution
ISO 27001 takes an overall view of the information technology systems, processes and security within your business.
Mentioned in GDPR as being a significant chunk of GDPR compliance, it will help you to evade cyber-attacks and breaches. The process helps you understand the increasingly complex cyber landscape, it closes down vulnerabilities and helps you understand what is happening on your network.
It also identifies what needs changing and strengthening, and what improvements will help and protect your business.
ISO 27001 accreditation won't stop a cyber-attack in its tracks, but it will make your business stronger and more resilient against the activities of cybercriminals.
How can we help you?
If you're in need of assistance with any aspect of ISO or GDPR compliance, here at Synergos we'd be delighted to help. Whether you have questions about the path to compliance or are looking for advice and support to maintain compliance, call 01484 817 444 or Email info@synergosconsultancy.co.uk and we'll be happy to talk it over with you.