Whether you've had a productive year of business or it's been a rocky 2016, it's essential to take the New Year as a time to make your business better. Whether you're just back to work today or you've not really had much time to catch your breath over the festive period, try and make some time in January to look at 4 different facets of your business and make a plan for 2017 that will truly make it a magnificent year.
Evaluate 2016s near-misses
Unless you run a very tight ship, there will have been times where things went wrong in 2016, and whilst you may have been able to deal with them, chances are if they happened in busy periods, you won't have yet analysed why they happened and how you can prevent them happening again. Ask yourself what the biggest issues with the business we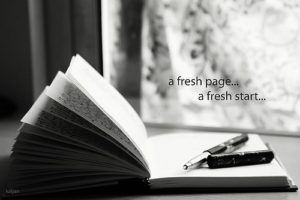 re in 2016, and make a plan to ensure you have all bases covered for next time. Of course, problems such as fluctuations in the market can't always be exactly foreseen, including those that happened directly after the vote for Brexit was confirmed, but better regular analysis of the trading market could have prepared a business for what was to come.
Celebrate Successes
It can be hard returning to work after the festive season, and many staff may feel a little demotivated. Looking back at the successes your staff have helped bring to the business and rewarding your staff with either a small token, or a simply letter of recognition may help to beat the January blues. Even a team meeting at the start of the year where you celebrate both employees contributions and business success should help assuage some of the January blues.
Make a plan for 2017 and beyond
Once you've evaluated the last 12 months, it's time to look to the future, and not only for the next twelve months. If you have ideas of expanding your target market in future years now is the time to lay the groundwork and put some serious research into what these markets require. Consider international standards, for example. Putting the groundwork in to get ISO 14001:2015 or ISO 9001:2015 this year will give you much more of a chance to get processes and systems in place to deal with new opportunities and with the benefits these two standards bring, you could improve your business reputation and attract more customers quicker than you'd think.
How can we help you?
Click here to download our new eBook, which will give you an overview on the ISO standards and the FAQs that will help you understand ISO better.
If you're in need of assistance with any aspect of certification here at Synergos we'd be delighted to help. Whether you have questions about the path to certification or are looking for advise and support to maintain an existing standard call 01484 817 444 or Email info@synergosconsultancy.co.uk and we'll be happy to talk it over with you.