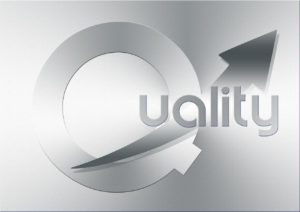 As a small business, you will be competing with established brands for your section of the market. There are many things you can do to make your business stand out – certifications being one of them.
Being accredited, being part of professional bodies and schemes show customers and competitors you are a serious business.
But which certifications send the right messages to customers, stakeholders and trade partners?
1 ISO 9001 Quality Management
The ISO 9000 family of accreditations address various aspects of quality management. As a new business, you need to be constantly examining, reviewing and improving how you react and respond to customers.
ISO9001: 2015 sets out the criteria relating to quality management systems, and is the standard in the family that can be accredited, although this is not necessary if you don't want to follow this route.
It addresses the need for a strong customer focus as well as other principles of quality management. This certification proves you can and do constantly deliver good quality products and services, backed by great customer service.
2 Exporting and importing? Consider AEO status
For many businesses, the strongest markets lay overseas in Europe and beyond. Tapping into these valuable markets can be the action that cements the foundations of your small business, providing the drive and revenue you need to grow.
Authorised Economic Operator (AEO) status is an internationally recognised quality mark. It tells potential customers that your custom controls are efficient and that your role in the international supply chain is not only efficient, but secure.
Although not a mandatory process, there are significant benefits to any business with AEO status. It means you have effectively jumped through several hoops before you start trading. International customers will have confidence that you are business worth getting to know better. It can also mean less time and paperwork issues when importing and/or exporting goods.
3 Tendering for work – Comply with health & safety with CHAS
The Contractors Health and Safety Scheme (CHAS) could be advantageous for your business. If you tender for work on a regular basis, employ sub-contractors or manage contractors on site, or are a small construction business, showing that your health and safety policies and practices are of a high standard could be the key you need to unlock lucrative contracts.
Tendering for work, including pre-qualification questionnaires (PQQs) is time consuming. What does take time is creating duplicate documents and answering the same questions over and over again. Many of these questions focus on health and safety, your business policy and practices.
CHAS certification removes a lot of this duplication. An annual re-certification process ensures that your small business stays up to date in this important field.
How can we help you?
Click here to download our new eBook, which will give you an overview of the ISO standards and the FAQs that will help you understand ISO better.
If you're in need of assistance with any aspect of certification, here at Synergos we'd be delighted to help. Whether you have questions about the path to certification or are looking for advice and support to maintain an existing standard call 01484 817 444 or Email info@synergosconsultancy.co.uk and we'll be happy to talk it over with you.