Many companies will spend part of the coming year looking to obtain ISO 9001:2015 certification. It can seem like a daunting task ahead, bringing up standard quality management systems but, with the promise of many benefits, it is worth the hard-work and sleepless nights.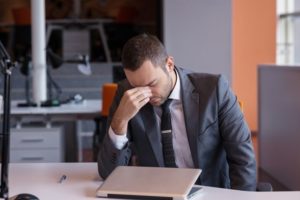 But, will there be sleepless nights? Does it mean stressful days at the office, pouring over policies and procedures that relate to your current quality management systems? The answers may surprise you because gaining this 2015 certification standard may not be as laborious or scary as you think. Here, we explore the reasons why you may be closer than you think to ISO 9001:2015.
1. You are probably operating on or near the standards required
First and foremost, many businesses find that their current operating procedures and policies that relate to quality management systems are either very near or operating at the required level to successfully gain this standard. Therefore, gaining this standard, for the vast majority of businesses, is not a case of reinventing the wheel nor is it a case of starting from scratch. You may also be surprised to find that some parts of your system may already meet the standard, leaving you free to concentrate on the areas that need development.
2. More business = more revenue
Even if there are the odd times when it seems an uphill struggle, once you have the 2015 certification for this standard, you will be sending a very clear message to customers and competitors alike – you are the right people to do business with because you have some of the highest standards in the industry.
3. Consistency in operation
The very process of gaining ISO standards is an important one and should not be underestimated. Despite written policies and procedures, in spite of the training and the constant reminders to operate consistently, there are variations in how things are offered and when. Gaining this standard, and others, will decrease these variations. Effectively, gaining certification for quality management could not only streamline your systems but also take out the variable that may currently mean it can all be 'hit and miss'. How many more satisfied customers will you have?
4. Save money, reduce waste and improve efficiency
No process is perfect. No policy covers all eventualities. No one person is perfect either. But, attempting to approach near-perfection with an efficient, streamlined business is what standards of this kind is all about. By taking the time to objectively look at your processes, bring them up to match an industry wide standard and to develop a culture within your organisation that welcomes this, will have a monumental impact on your business.
As well as winning more customers, you may also find that your profit margins are bolstered by the fact that your business is saving money.
Gaining ISO 9001: 2015 Certification for Quality Management Systems is not the onerous task you thought it would be. Contact Synergos Consultancy on 01484 817 444  or info@synergosconsultancy.co.uk and let our experts take a look at your business. We can help you see how close you are to achieving ISO 9001:2015 and make the adjustments needed to do business better.