Many businesses spend so much time auditing their systems and processes that they lose sight of what they do best. If you want to improve and maintain your quality management systems without the need for employing a full time member of staff or having to put business objectives on hold it may be worth considering working with an ISO consultant.
Synergos has developed a monthly compliance package that is affordable yet comprehensive.
What does the monthly package include?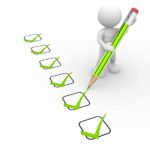 On site visit at a mutually convenient time
Quarterly internal audits supported with a written report
Professional quality management representation
Attend management meetings to ensure all relevant points of the standard are still followed (if applicable)
Assess progress against actions logged in meetings
Monitoring of the corrective action register
The writing or reviewing of policies and procedures, giving you ideas for how to take your business forward
Support to the management team and workforce
Telephone and E-mail support (office hours)
The management of the path to ISO accreditation
Easy and Affordable Certification – 100% Guaranteed
Our step by step approach to certification reduces the time and paperwork required to complete the process. Preparing for certification is easy and affordable with Synergos which is why we 100% guarantee our service.
You may also be interested in:
Why you shouldn't be the only one to audit your business
Benefits of working with an ISO expert
Why audit action points do not mean your business is failing